These Top Female Keynote Speakers are all powerhouses in their own right. From leading authorities in climate change, politics and business to technology, AI and innovation. They have broken barriers, inspiring audiences globally and having a transformative impact on organisations and individual lives.
Women in positions of leadership have been few and far between, with the gender balance still significantly off kilter. It is clear things are changing, and these women are testament to that.
Here is a list of some of our Top Female Keynote Speakers:
Nina Schick
Author, Entrepreneur and Advisor specialising in Generative AI
Nina Schick, an early expert in Generative AI, explores how this emerging field will impact humanity. She's dedicated to democratizing AI, having written the pioneering book 'Deep Fakes and the Infocalypse' in 2020.
With a focus on corporations benefiting from generative AI, she questions if governments understand its implications. Schick has advised global leaders like POTUS Joe Biden, and Anders Fogh Rasmussen, the former Secretary General of NATO.
Her work has been widely published, including; Wired, Time, MIT Tech Review and The Times. She has delivered keynote speeches for businesses and organisations including Microsoft, Adobe, DARPA and the UN.
Globally recognised sustainability and decarbonisation expert, Claire O'Neill, focuses on the private sector's pivotal role in climate action. She was a UK Member of Parliament as Minister of State for Energy and Clean Growth.
She played an important role in creating the UK's Clean Growth and Green Finance Strategies, launching the global Powering Past Coal Alliance, managing substantial climate finance deployment, and leading initiatives like the Offshore Wind Sector Deal.
After leaving politics in 2020, she led the Climate and Energy team at the World Business Council for Sustainable Development (WBCSD) and now holds various influential roles, including co-chairing the WBCSD global Imperatives Advisory Board and advising McKinsey and Company.
Claire O'Neill
Recent UK Climate and Energy Minister
Katja Diehl
Expert on Mobility
Katja Diehl is an expert on mobility and logistics. Amongst other accolades, Katie was namedone of the "25 Top Voices at LinkedIn", one of the "100 women leaders in the mobility industry", and one of the "Remarkable Women in European Transport 2020".
Katie Diehl explores how "the mobility revolution is human, not technical" as well as diversity being the foundation for social change.
Joy Buolamwini is a computer scientist and poet of code who uses art and research to illuminate the social implications of artificial intelligence. She founded the Algorithmic Justice League to create a world with more equitable and accountable technology. Her TED Featured Talk on algorithmic bias has over 1 million views.
Her MIT thesis methodology uncovered large racial and gender bias in AI services from companies like Microsoft, IBM, and Amazon.
A Rhodes Scholar and Fulbright Fellow, Joy has been named to notable lists including Forbes 30 under 30, Bloomberg50, Time Next 100, Fortune Magazine named her "the conscience of the AI revolution".
Joy Buolamwini is the first Black researcher to grace the cover of Fast Company appearing in the 2020 "Most Creative People" issue. She holds graduate degrees from Oxford University and MIT; and a bachelor's from the Georgia Institute of Technology. A former pole vaulter, she still holds sentimental Olympic aspirations.
Joy Buolamwini
Social Impact Technologist and Algorithmic Bias Expert at MIT, Founder, Algorithmic Justice League
April Rinne
Top-ranked futurist and bestselling author of Flux
Top-ranked futurist, April Rinne, helps leaders and teams improve their tolerance for uncertainty.
The bestselling author helps organisations navigate our world in flux, empowering them to "see and think differently, so they can thrive amidst it".
Her approach employs the tools and lessons she has learnt from her travels to over 100 countries, while helping others learn from the happiest nation in the world.
Felicity Aston MBE is a climate scientist, polar explorer, and record-setting expedition leader. She has ventured into the planet's harshest conditions, becoming the only woman in the world to have skied across Antarctica alone.
She adapts the "explorer's mindset" to help organisations navigate the business world. Meaning that in order to prosper, having the courage to explore uncharted territories, think differently and forge new paths is essential in today's competitive markets.
Felicity has pushed her physical and psychological limits, creating deep insight into mental resilience and overcoming adversity. The psychological journey synonymous with these extreme expeditions "is often more interesting than the physical journey itself".
Felicity Aston
Explorer, Scientist and Author
Angela Oguntala
Futurist and Global Authority on Innovation
Angela Oguntala is a futurist and a global authority on foresight and innovation. Angela is a partner at Grey Space, which is a company that applies foresight and design to combat systematic challenges, in order to construct meaningful futures.
She specialises in guiding companies by advising them on managing uncertainty, innovating with purpose and the value of collective imagination within organisations. Over the past decade, Angela has been asked to speak on a wide range of future-facing topics.
She has delivered over 100 keynotes worldwide on themes including: innovating through uncertainty, emerging technology impacts, leadership & organizational foresight, sustainability, trends, as well as on specific domains encompassing the future of work, healthcare, media, and cities.
Dr Eliza Filby is a writer, speaker and consultant who specialises in 'Generational Intelligence' helping companies, governments and services understand generational shifts within politics, society and the workplace.
Eliza is a passionate advocate for age diversity and for bridging the generation gap in the workplace and society at large.
Eliza Filby's career has seen her work with a variety of organizations from VICE media, Warner Brothers, ASOS clothing to the UK's Ministry of Defence and the Royal Household. She has worked extensively in the financial services sector, working for clients such as F&C Investments, Lakestar, HSBC, and Barclays Bank.
Some of her speaking accolades include speaking at the EU's Human Rights Forum on teenagers and technology; the Financial Times CEO forum on the future of work and to the UK's House of Lord's Select Committee on intergenerational unfairness.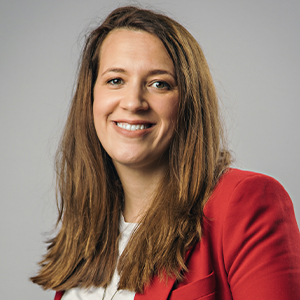 Eliza Filby
Academic, Advisor and Broadcaster specialising in Generational Intelligence
Jessica Barker
Expert in the human side of cyber security
Dr Jessica Barker is undoubtedly one of the most influential women in tech. Having led her own successful consultancy firm for many years, fused with her unique sociology background, Dr Barker is everyone's chosen expert on the subject of the human nature of cybersecurity.
Her popular keynotes are accessible and unique, offering a key understanding into topics such as social engineering, communicating cybersecurity messages and the psychology of fear and cybersecurity.
Dr Jessica Barker is a best-selling author and international keynote speaker. An award-winning leader in the human side of cyber security, she has delivered face-to-face awareness sessions to over 50,000 people.
Named one of the top 20 most influential UK women in cyber security, Jessica Barker is the go-to cyber expert for media including the BBC, Sky News and Wired magazine.
Dr Michelle Penelope King is a globally recognized expert on inequality and organizational culture. The former Director of Inclusion at Netflix is the Founder and Managing Director of Equality Forward, an organisation that provides companies with inclusion coaching, to foster equality in their workplace.
She is the author of "The Fix: Overcome the Invisible Barriers that are Holding Women Back at Work". Based on over a decade's worth of research, Michelle believes that we need to learn how workplaces work, so we can make them work for everyone.
Michelle King has been featured in The Economist, Harvard Business Review, CNBC, CNN Business, Fortune, Financial Times, Bloomberg, Time, Business Insider, The Times, Daily Mail and LinkedIn Editors.
Michelle King
CEO, The Culture Practice
For more information on any of these speakers & experts, or to enquire about having them as your next speaker or adviser, please contact us below