Amy Brann is an expert in neuroscience and behavioural science, whose "facts not fluff" approach outperforms other high-performance models. She is the founder and CEO of Synaptic Potential, an organisation that's "pioneered the art of building better brains". Brann's deep understanding of the brain enables others to realise their optimal potential.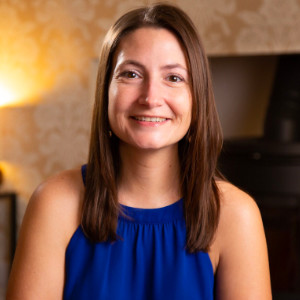 While other models can be effective, Amy Brann's approach goes behind-the-scenes and essentially, "gets inside what's driving your thinking, what you feel and what you do". This strategy is more diagnostic and doesn't solely focus on just treating the symptoms. By merging neuroscience, empowerment and performance in the workplace, Brann accurately deciphers how to best fine tune people in order to unlock their true potential.
Brann discusses the common mistakes organisations make when approaching performance. She has worked with global companies and has proved to establish long-term change within these organisations, as a result of understanding "how brains work, how to get inside and look at what's underpinning all of the things that we desire without just treating the surface level symptoms all the time". She tackles various ways that the brain can be rewired and reshaped, stating that "we can intentionally shape our brains". 
Video Timeline
00:16 –

Please tell us a bit about yourself
00:54 –

You merge neuroscience,

 

empowerment,

 

and performance in the

workplace. Why do you think your approach, from the perspective of 

neuroscience, out-performs other 'high performance' models?
01:55 –

Leaders and managers need to become experts in creating 'High 

Performing Neural Environments' – what do you mean by this?
02:46 –

What is the problem with the way most corporations approach

performance?
03:50 –

Having worked with some global companies – Warner Brothers, EY,

Twinings, NHS – how do you ensure your strategies establish long

term change?

 
05:25 –

How can we shape our brains?

 
07:00 – 

During these uncertain times, what message do you have for

business leaders and companies?
08:21 – What is next for you?
Interested in booking Amy Brann as a keynote speaker or boardroom advisor?